REVOLUTIONARY FOLLICLE RESTORATION
'Full & Healthy Edges, Naturally.'
Edge Naturale™ is a complete 360 hair system and solution for women who want to revive edges fast.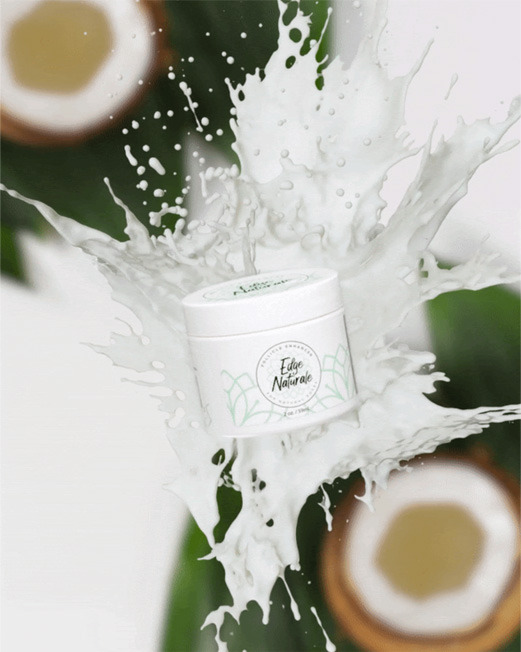 Shop Follicle Enhancer System →
5-Star Rated By Millions of Customers Around The U.S.
Real People Amazing Results.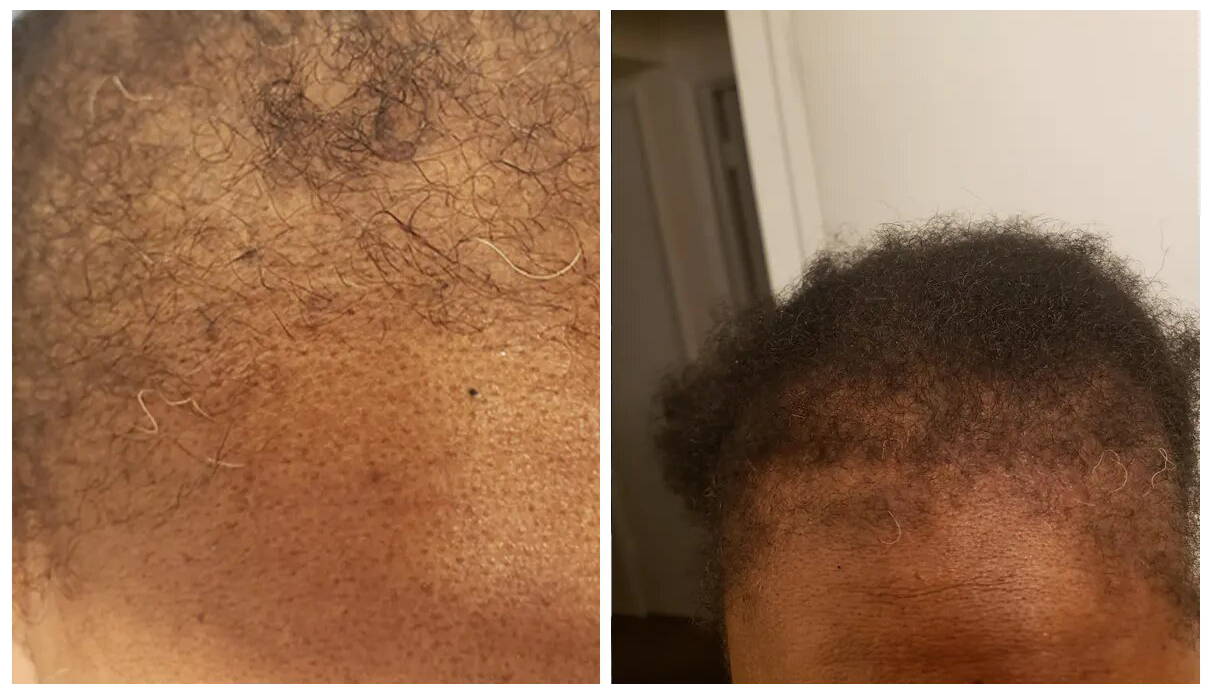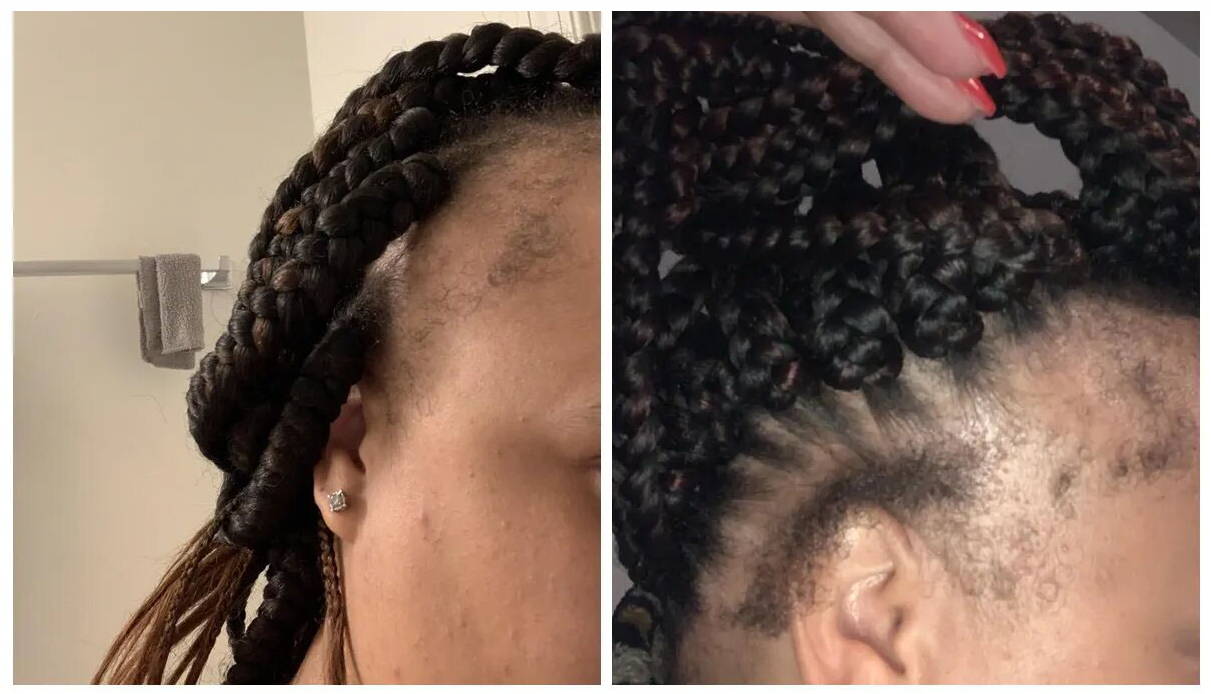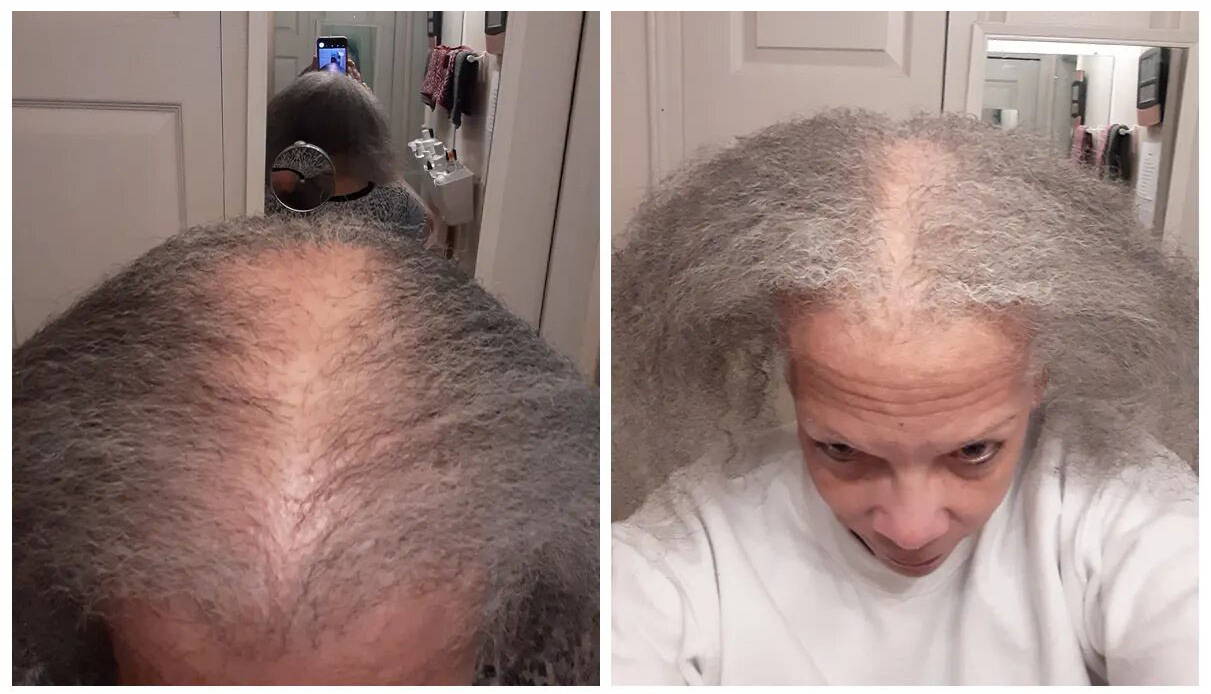 Be Honest, How are Your Edges?

Alopecia and hair loss caused by tension, hormonal changes, chemical damage, and nutritional deficiencies is a common condition that many people struggle with all around the globe. Many feel embarrassed, suffer from low self-esteem and lack of confidence, or feel stressed-out or anxious about visible hair thinning and loss. Worse still, some efforts to cover or conceal thinning edges can lead to further damage or prevent hair follicles from growing healthy, full hair again.
Many products on the market today promise miracles, but few can deliver. So many hair loss sufferers like you have spent hundreds and thousands of dollars on products that have promised results, but have failed to work for your unique hair growth challenges.
Edge Naturale Actually Works.
Edge Naturale Follicle Enhancer is a simple, affordable, and natural solution for anyone who suffers from thinning, damaged edges—and we have real testimonies to prove it.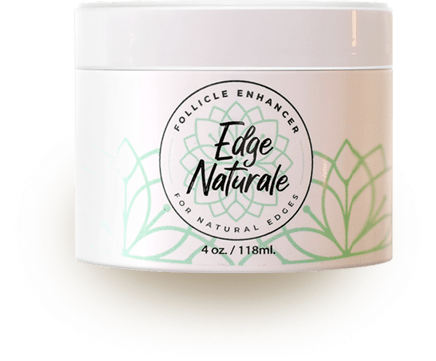 Specialized hair system for people who want to revive edges fast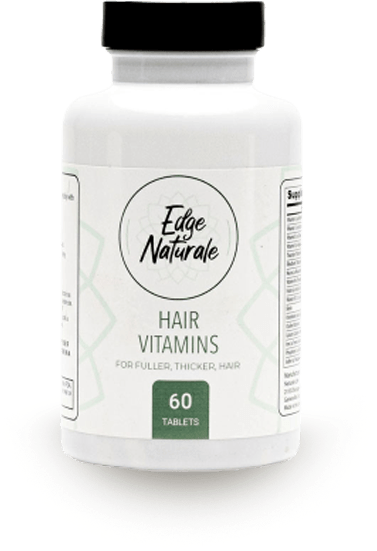 Stimulate your follicles without harmful chemicals, carcinogens or side effects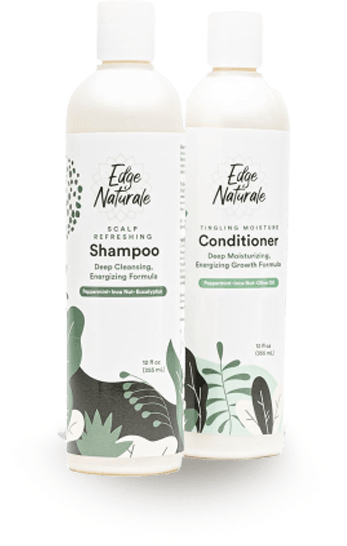 Stimulate your follicles with tingling peppermint

Tired of suffering from a thinning hairline?

Edge Naturale Follicle Enhancer is a simple, affordable, and natural solution for anyone who suffers from thinning, damaged edges—and we have real testimonies to prove it!
Unlike many expensive or over-hyped products, Edge Naturale Follicle Enhancer takes a natural
approach to treating hair loss—without toxic chemicals or excess fillers— to provide an effective
solution for even the most damaged hairlines.
At Edge Naturale, we are dedicated to helping you feel like You again—in one simple step.
Our formula cools and soothes your scalp while energizing your hair follicles to help your hair grow fuller and healthier in one simple step.
Natural Argan Oils
Rich in essential nutrients, antioxidants and anti-inflammatory compounds. Early research indicates that argan oil may help prevent chronic illnesses, including heart disease, diabetes and cancer.
Jojoba Oils
Jojoba oil is the liquid produced in the seed of the Simmondsia chinensis plant. The oil makes up approximately 50% of the jojoba seed by weight.
Tingling Peppermint
Peppermint has been used for health purposes for several thousand years. Records from ancient Greece, Rome, and Egypt mention that it was used for digestive disorders and other conditions.
Nourishing Coconut Milk
Coconut milk has high levels of Vitamin C which helps maintain elasticity and flexibility of skin. It is also rich in copper, and prevents wrinkles, sagging skin and age spots.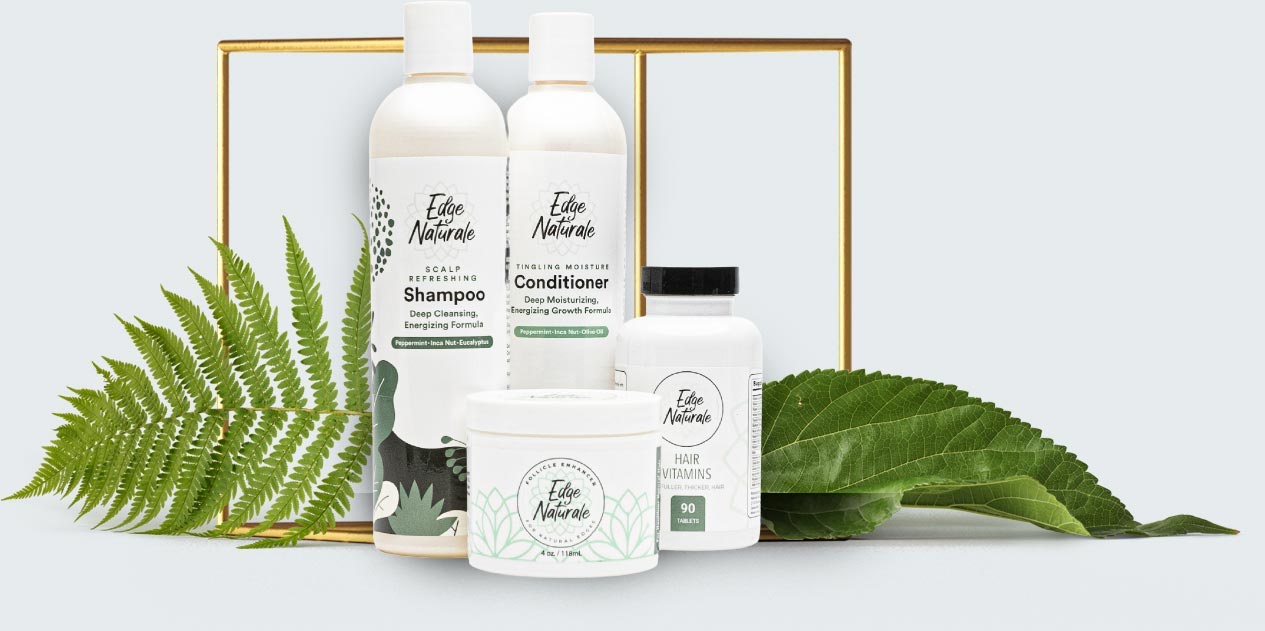 Don't Just Take Our Word For It.
We want to be part of your daily self-care routine. You'll be amazed at how quickly you see enhancement of even the most stubborn areas.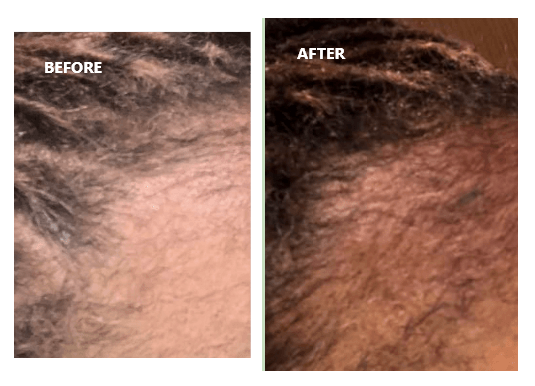 "My edges started balding on one side of my head after I had a reaction to a glue. The follicle stimulant cream is growing it back! I can see the difference and I've only been using for 11 days. I can't wait to see the difference in a couple more weeks."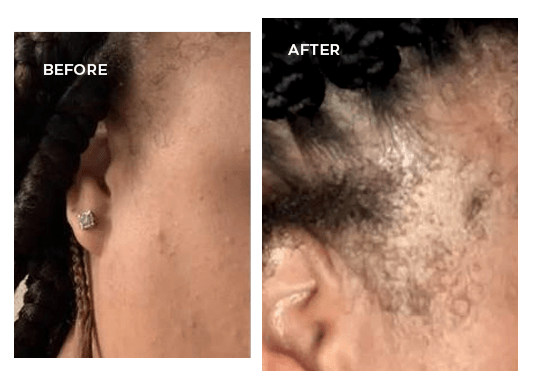 "I've been self conscious of my edges since I was little. I've never been able to wear ponytails because of it and my weaves have made it even worst. I came across this site and ordered and have used for 4 weeks now. I make sure my edges are wiped clean before I use and its growing back. I just told all my sisters about you."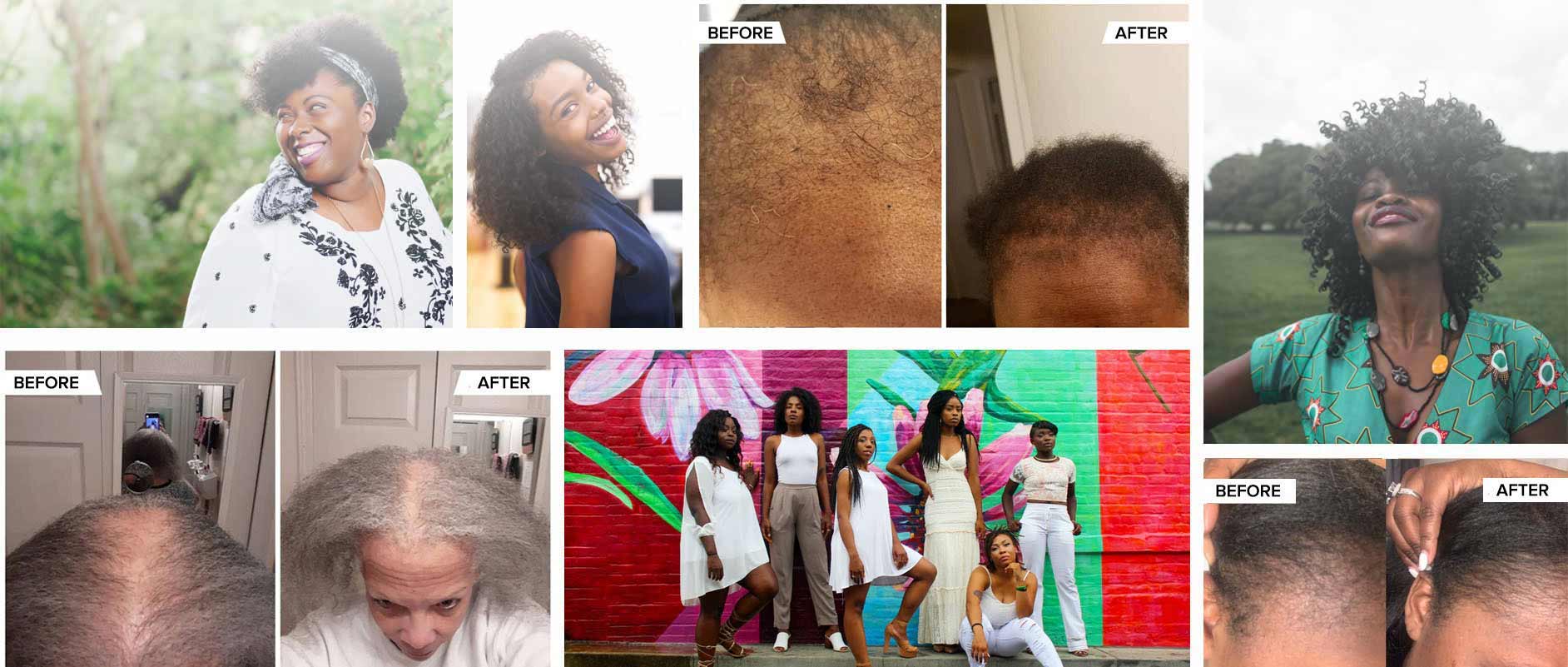 Revive Your Edges, Naturally, Quickly, and Easily.




REAL PEOPLE, REAL RESULTS


Regain Your Full, Healthy Edges
Add Edge Naturale to your daily Self-Care routine today and start feeling like you again.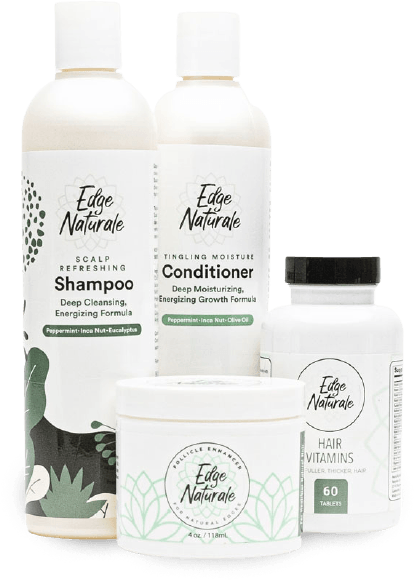 The entire Edge Natural Regrowth system at a heavily discounted price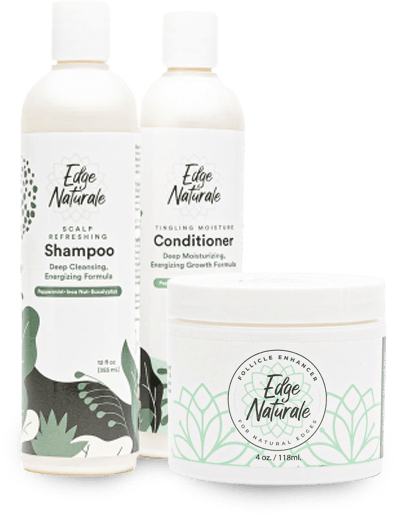 Shampoo your hair with tingling peppermint & re-grow your edges fast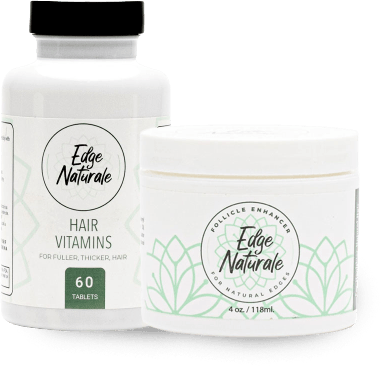 Our staple follicle hair re-growth topical, accompanied by powerful hair vitamins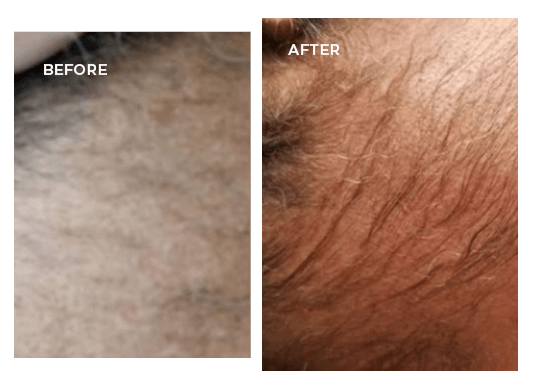 'My daughter suffers from alopecia and we were both devastated by her hair loss. After trying almost everything on the market, a friend recommended Edge Naturale. We have used our 1st bottle and I can't believe the difference it has made. We still have a long way to go, but am feeling confident that this product is going to be the miracle we need. It's already made her feel more like herself. Thank you!'

DeAndra L – Jacksonville, Florida
Beautiful Hair Is Your Birthright.
We've spent years developing the formula for the perfect follicle enhancer that revives thinning edges in as little as 2 weeks. And with 100% fresh ingredients, you'll never have to worry about unpleasant textures or harsh chemicals damaging your hair again.